Discount Coupon for Smog Check & Test Only Center
Does your vehicle need a STAR certified smog, smog test only center, or regular smog station... not sure which?
Our Orange Smog Check Station has you covered. We are a Star Certified Smog check station as well as Test only. STAR stations are allowed to perform regular and STAR smog checks.
RIGHT CLICK THE MOUSE ON THE PAGE AND CHOOSE THE PRINT OPTION.

BRING THE PRINTED PAGE WITH YOUR CAR FOR THE EXTRA SPECIAL SAVING!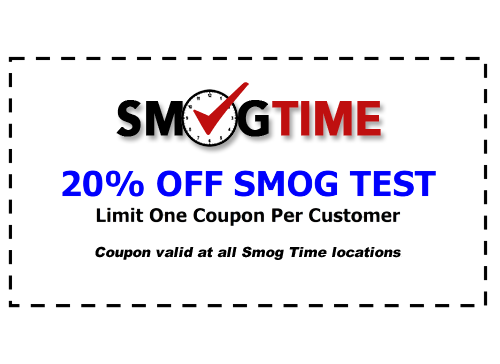 THIS 20% OFF SMOG COUPON IS GOOD
FOR ANY REGULAR PRICED SMOG plus
$8.25 Per Certificate
Vans and Trucks Extra. Must Present Coupon for discount. Not valid with any other offer.
Located in beautiful Orange, which is unusual in this region because many of the homes in its Old Town District were built prior to 1920. While many other cities in the region demolished such houses in the 1960s, Orange decided to preserve them. Old Towne, Orange Historic District, a one square-mile around the original plaza, contains many of the original structures built in the period after the city's incorporation. It is a vibrant commercial district, containing Orange County's oldest operating bank and the oldest operating soda fountain.